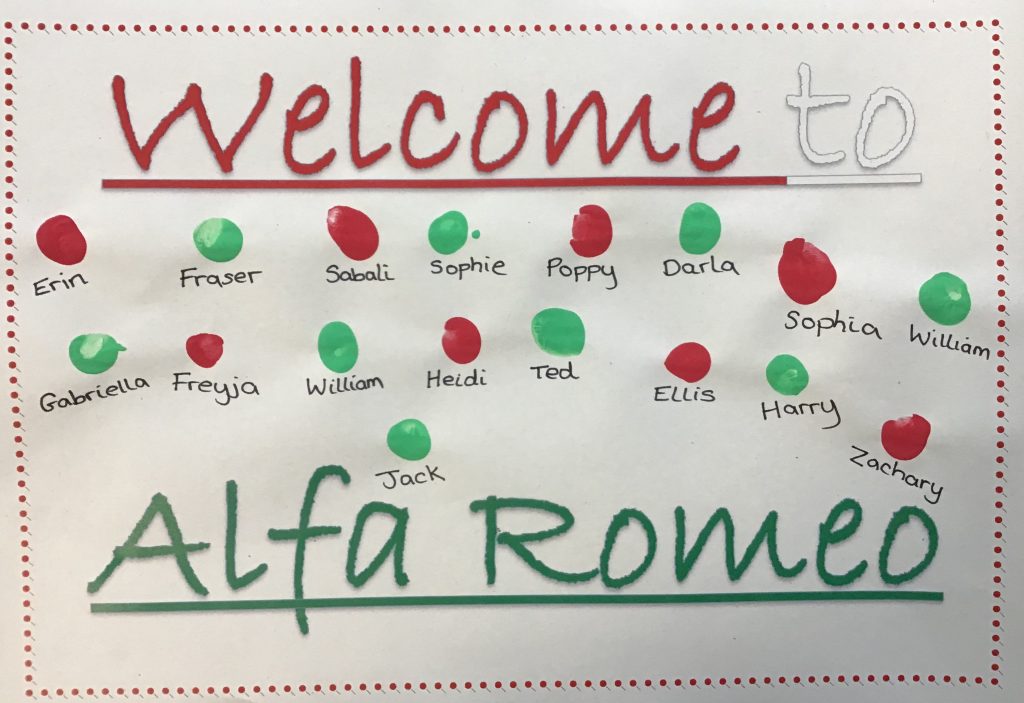 Meet the staff….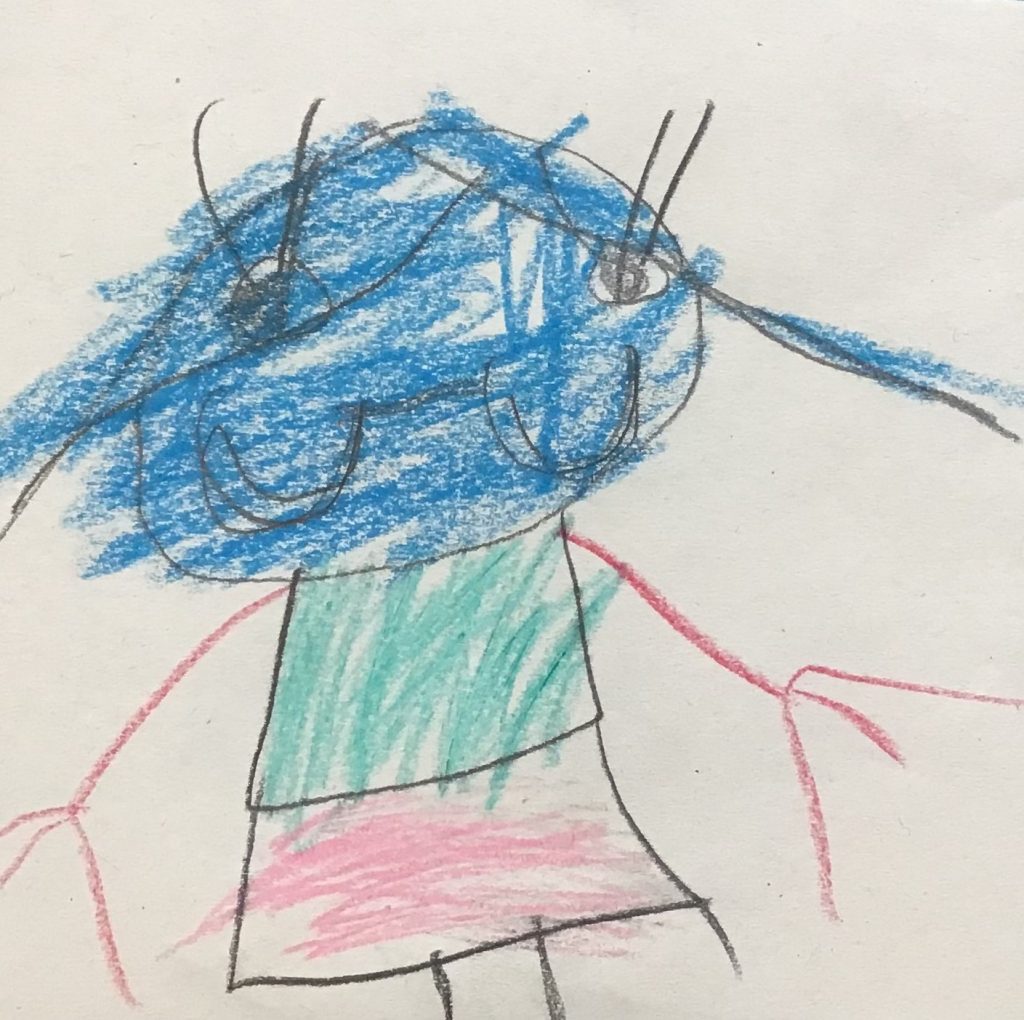 Mrs White
Hello, I am Mrs White and I am the Class Teacher in Alfa Romeo. I have been teaching for 16 years, with much of my experience being in Early Years and Key Stage One. I have enjoyed teaching in all of the classes in BFS over the past 2 years and am very much looking forward to teaching Alfa Romeo this year. I live in Lago Patria with my husband and three boys and am a keen member of the local rowing club!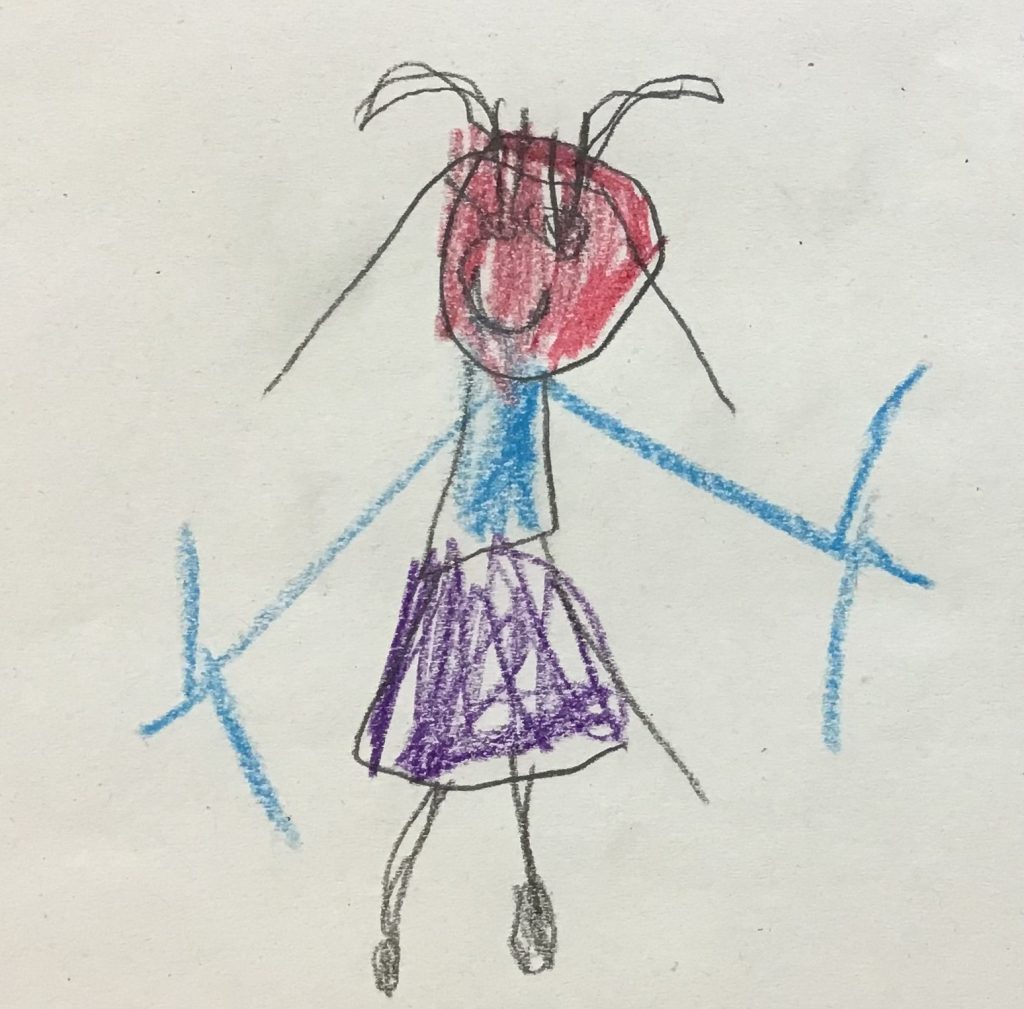 Mrs Holden
Hi, my name is Mrs Holden and I am the Learning Support Assistant in Alfa Romeo. I have been an early Years practitioner for 21 years. This is my fourth school year at BFS and I live here with my husband and 2 children. In my spare time I love to explore Italy with my family and friends.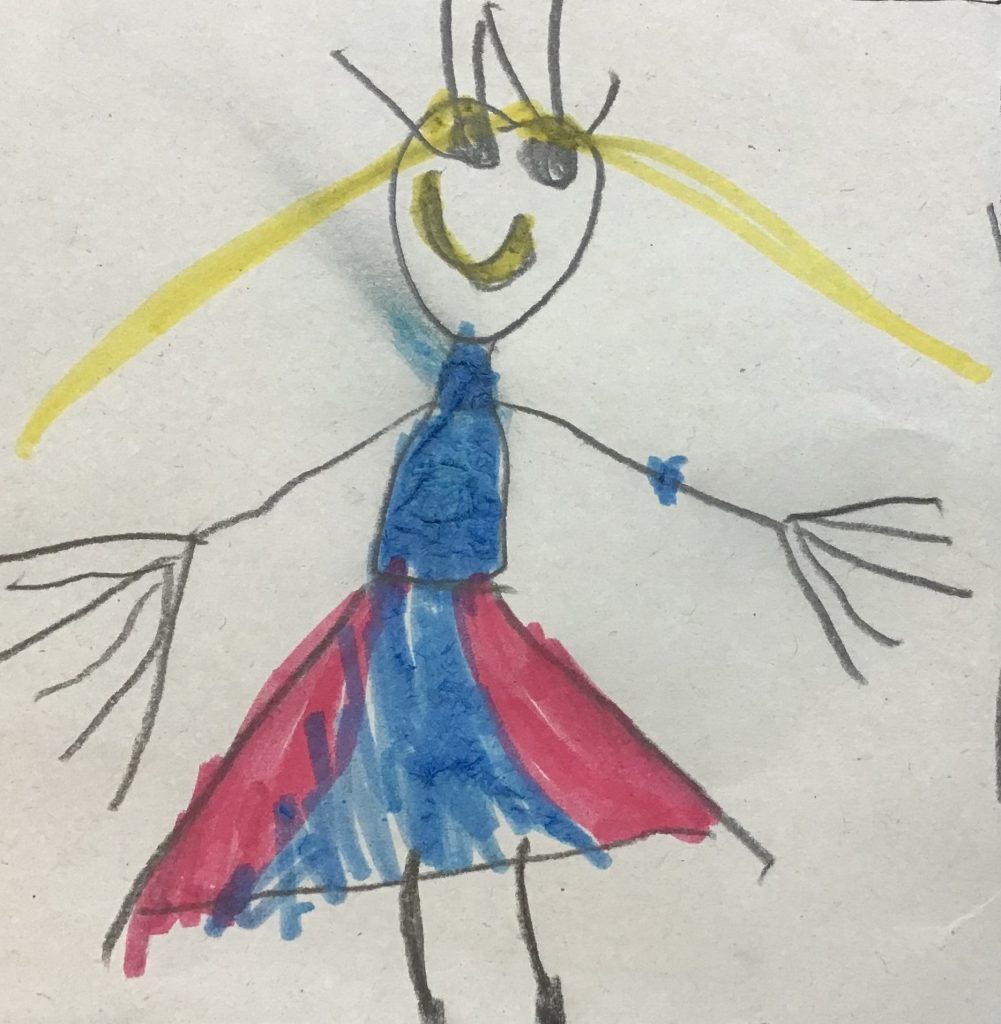 Mrs Givens
Hello, I am Mrs Givens and I have recently moved to Lago Patria with my husband. My 3 children are all in Scotland in boarding school and are very much looking to coming to Italy to spend their school holidays in the sun. I have been a District Nurse and Health Visitor for the past 20 years, working with children 0-19. I also have LSA experience and am looking forward to spending my days supporting children at BFS Naples.
Our classroom
The children in Alfa Romeo have access to both an indoor and outdoor learning environment, and I hope you enjoy the photos of both as our classroom develops.
Weekly round ups…
Autumn term 2…..
Week ending 3rd December 2021
It is the end of another busy week in Alfa Romeo. We had some very important visitors from DCS and the children thoroughly enjoyed sharing their learning with them and talking openly about their topic. The arrival of elves and advent calendars into homes has caused a wonderful buzz of excitement amongst the children, it really is such a fabulous time to be with children in school and share in their eager anticipation as the month progresses.
Last week we gave the children the choice of which has been their favourite activity in each of our outdoor areas and agreed that we would recreate them this week to summarise the end of our topic 'Once Upon a Time'. The children are very much looking forward to sharing their express activity with you on Tuesday 14th December from 11:00-11:30.
We have recapped all of the fairy tales that the children have explored this half term. The children have remembered the characters that they have been learning about, from the stories throughout the topic. They all chose their favourite character and made a stick or finger puppet, carefully selecting materials for their creation. The children talked about the features of their character, remembering whether they were a goodie or a baddie and what characteristics made them so. They have begun to create their own fairy tale using their selected individual characters and look forward to pulling the story together as a class next week, with their plot and setting.
The children have well and truly mastered their number bonds to 5, writing number sentences as well as being able to recall them mentally! We have moved onto looking at number bonds to 10 and the children have enjoyed exploring this with manipulatives.
Christmas performance rehearsal is going well, the children are embracing their parts and learning their lines in readiness for Wednesday! They certainly have the voices of angels and we look forward to sharing this with you during the performance.
Week ending 26th November 2021
It has been a Cinderella themed week in Alfa Romeo this week. The children have had to help Cinderella wash the dishes in the water tray outside, they are now all experts at washing, draining and drying up! In the sand tray they had to dig for story stones which had images from the story of Cinderella, to correctly order them from the beginning to the end of the story and then re-tell the story to a friend. The Fairy Godmother was a little careless and left behind 20 numbered wands in the maths area, which the children had to correctly order from 1-20, using a number line to help them from the Maths Shed if they found it tricky. The children used bricks to paint the walls of Cinderella's castle, although they definitely got more on their hands and arms than the bricks, which made everyone laugh lots. The children's favourite activities were creating objects from the story, using pumpkin spice fragranced playdough and fishing around in the brightly coloured cooked spaghetti to find letters in order to copy words from the story.
In English this week the children listened to the story of Cinderella and guessed what they thought may happen next, at various points in the story. They listened well and were able to answer a range of questions about the content of the story, focusing on the feelings and emotions of each of the characters. We discussed that in most fairy tales, the prince rescues the princess and they live happily ever after. The children came up with some of their own ways to change the end of the story, which would be very different to the traditional ending to Cinderella. So, Cinderella became a monster truck driver, a nurse, a fighter jet pilot and a shopkeeper, amongst other things! We all enjoyed some circle time together, discussing the importance of rules and what rules would be great, if we had a chance to be a fairy tale King or a Queen for the day. The children came up with some fabulous ideas. "Now I am Queen, everyone will eat ice-cream for breakfast" was one of our favourites. They were able to listen to each sound as they said the words aloud and then use their sound mats to help them word build, using the correct letter formation.
In maths the children have been looking at 3D shapes, beginning to recognise that the faces of a cube and cuboid are squares and rectangles, counting the faces and naming the 3D shapes. They enjoyed building 3D shapes in the construction area using polydrons. The children have been counting forwards and backwards from 20, identifying 1 more and 1 less than a given number to 20 and, as always, trying really hard to form their numbers correctly.
Week ending 19th November 2021
Our book this week was 'The 3 Billy Goats Gruff' and it has certainly been a week of fun and laughter, with plenty of learning! The children have enjoyed lots of activities linked to this story and have made us proud with just how engaged and on task they have all been throughout the week! Well done Alfa Romeo!
We have seen some fantastic bridge building in both the Creative Area with junk modelling and in the Construction Area with blocks, using very different skills but fantastic communication and collaborative work has been evident in both. In the Kitchen Role Play the children have been making a stew for the Troll who lives under the bridge. Listening to their dialogue as they have been doing this has brought so many smiles to us as staff. In the Gross Motor Area the children weren't assigned a set task but they chose to build bridges over ramps and tyres, comparing heights and stability as they went. So much wonderful maths language was involved and completely child initiated. In the Water Area the children were building a 'boat for a goat' to cross the river and avoid the troll's bridge. They explored materials and were able to sort which of those would float and sink.
The children have re-told the story, acting out the roles of each character, using the climbing frame as the bridge. This was absolutely fantastic, they all made incredible goats and remembered each of the language patterns well! I cannot describe how much the children laughed! The described the troll using some fantastic adjectives and wrote 3 sentences about the troll, really paying close attention to each of the letter sounds they could hear and transferring this into well formed letters!
The children have been consolidating their learning of number bonds to 5 and have been writing number sentences in their books to reflect this. They are beginning to remember the rhymes for each number to help them with the correct formation and we are incredibly proud of how many little mathematicians there are in Alfa Romeo.
Week ending 12th November 2021
What a lovely week we have had, learning all about the story of Goldilocks and the 3 Bears. The children have loved having a sand tray full of oats with whisks, cups and spoons to explore. They have been successfully laying the table for the 3 Bears, making their breakfast and serving the porridge. In the maths area, they had to sort objects into groups of huge, small and tiny, mirroring the language used in the story. The children have been digging in the sand to find bears of varying sizes, and sorting them into the correct labelled baskets. They have used the construction blocks to build houses for the bears and compared the size of their house to a friend's house, using the correct mathematical language.
We have been continuing with our Write Dance song, 'The Volcano', remembering the movements to each part of the music and remembering the transitions as the music changes. The children are looking forward to including some mark making with this next week to represent The Volcano. They are gaining more control over their speed and movements as they dance. They have built some fabulous obstacle courses this week in the gross motor area and shown incredible team work and communication!!
The children are whizzing through their phonics programme and continue to make us very proud. They are so enthusiastic with the listening games that we play with them and we have definitely seen an improvement with their listening skills this week. Many of the children are now blending their letter sounds overtly and have begun to read books that mirror their phonics knowledge which they are extremely enthusiastic about.
In maths this week the children have been ordering numbers to 20, sorting objects into size order and continuing to build their awareness of number bonds to 5. They have loved singing number songs, remembering to show us their fingers as they count down or up in each song.
We have talked about the significance and importance of Remembrance Day and made some fantastic collages of poppies in groups. The children honoured the silence together and were incredibly respectful of this.
Week ending 5th November 2021
We have had a lovely first week back after our half term break! It is fantastic to see the children back to their motivated and enthusiastic selves after a break. They enjoyed telling us all about what they did during their week away from school. It is always great to see their happy little faces in class 😊
We have begun our new topic, 'Once Upon A Time'. The children have loved our first week of this and learning all about the story of Sleeping Beauty.
In English, the children listened to the story of Sleeping Beauty and have begun to learn about the features of a story. We discussed the difference between fiction and non-fiction books, that stories all have characters, a beginning, middle and end and the importance of an exciting plot. The children watched a pantomime production of Sleeping Beauty with popcorn and were able to talk about each of the characters, comparing them to how they had imagined them when they had listened to the story. In pairs, the children chose a character card and talked about the character, including how they look, whether they are a goodie or a baddie, what their role in the story is and whether they liked them or not, giving their reasons.
The children have been learning the letter sounds 'f' and 'e' this week. They are working hard to blend all of the letter sounds that we have been learning since September. In pair they have been reading words aloud and then finding magnetic letters to build the same word on their whiteboards. The children are remembering the rhymes that have been taught for each letter, which is fabulous and helps them to remember how to form each letter correctly.
In Maths the children have joined in lots of number rhymes and songs, remembering to use their fingers as they count up and down. They have been exploring number bonds to 5 and exploring the composition of numbers. They enjoyed making 5 using treasure and gems, explaining how many they had of each, to total 5. The children did a fab job of rolling a dice, counting the dots and writing the correct numeral to represent it on their whiteboards.
We also had the absolute privilege of having Mr Kille (Head of MOD Schools Music Service) teach the children music every day this week. He has taught them a variety of songs and had them clapping, tapping and playing along with his wonderfully creative musical stories. The children were full of smiles, enthusiasm and excitement, we are already looking forward to his next visit!!
To celebrate bonfire night the children enjoyed a creative fun Friday! They all loved painting firework pictures, making yummy breadstick sparklers to eat, bonfire colouring and enjoyed watching a Disneyland firework display right behind Sleeping Beauty's castle (we all wished we could be there in real life). This week we have made a start on our Remembrance Day activities, we have learnt all about the importance of the poppy, why we have Remembrance Day and have made some lovely creations too, we can't wait to share them all with you next week. 😊
Autumn term 1…..
Week ending 10th September 2021
This week Alfa Romeo have begun to build relationships with each other and staff. They have settled well into school life and are beginning to remember our daily routines. The building blocks of this year are happy, motivated and relaxed children and they are certainly beginning to show this already. The children have been serving themselves and others their healthy snack provided by school and pouring their own milk or water at snack time. They have done a great job of clearing their table afterwards and washing up their dishes!
In phonics this week FS2 children have been learning the letter sound 'm'. They have been listening for and identifying the initial letter sounds in words, thinking of words that begin with the letter sound 'm' and working on their formation of this letter also. Please see the dashboard on eschools for a video link of how to support your child with their learning of phonics.
In maths the children have been focusing on the recognition of numbers and 1 for 1 counting of objects. They have all done exceptionally well with this and have started the year well.
In topic this week we have been discussing the importance of family, who makes up our family and why our families are important to us. The children have loved bringing in their photos of themselves as a baby and photos of their family, ready to share with their friends.
The children have enjoyed lost of dance and gross motor activities this week, it has been lovely to see how engaged they all are with these types of activities. We have introduced pre writing patterns into our tasks, and the children have absolutely loved doing this in coloured sand!
Week ending 17th September 2021
What a great week we have had in Alfa Romeo this week. The children have demonstrated super listening skills and are showing a real interest in their own learning. Our Italian Bee (for the motivated learner), has joined a few children this week whilst they have been on task, showing keenness and determination during their learning tasks.
In phonics this week the FS2 children have been learning the letter sounds 's' and 'a'. They have been listening out for the initial and end sounds in words and identifying words that begin with s and a. They have also been working on their formation of these two letters, and doing exceptionally well!
The FS1 children have been learning to differentiate between the sounds of musical instruments, and the sounds of voices, closing their eyes and guessing which instrument is being played and who is talking.
In Maths the children in FS2 have been focusing on their number formation of numbers 1-5 and counting forwards and backwards from 20. They have also been focusing on ordering numbers correctly on the carpet and working as a team to ensure that all the numbers are in the correct place.
The FS1 children have working on recognising numbers from 0 to 5 and counting objects to a given number within 5. They have enjoyed lots of number songs and rhymes.
In topic we have been discussing people that make up our community, who they are and why they are important in our lives. The children came up with some fabulous ideas and we will look into those roles in more detail over the coming weeks.
The children have particularly enjoyed threading activities and playdough tasks this week, strengthening their little hand muscles, ready for their writing. Sticky Kids songs have been a firm favourite this week, making the children giggle whilst moving their bodies to music.
Week ending 24th September 2021
Another fabulous week has been enjoyed in Alfa Romeo. We have had great fun changing the areas in our outdoor area, in line with ideas and suggestions from the children, following their interests. There have been lots of motivated learners again and some fantastic pieces of work completed.
The FS2 children have been focusing on the letter sounds 'd' and 't'. They have learned the rhyme for each letter and are doing well at saying it as they write, to ensure that their formation is correct.
In phonics FS1 children have been listening to lots of stories, listening out for rhyming words, answering questions about the text and seeing if they can join in with repeated words.
In maths this week FS2 have been continuing to count forwards and backwards, and exploring a range of 2D shapes to create pictures. This has also led to the FS1 children taking an interest in these activities, so they have joined in lots too, and made some wonderful creations, manipulating and orientating shapes to design pictures. We have also been singing lots of numbers rhymes that all of the children have loved joining in with.
In topic this week the children have been looking at their family photos in more depth, making lists of characteristics that they had as a baby. All of the children were able to recognise themselves as babies and describe their features. During the second half of the week we began looking at what makes a good friend. The children gave some wonderful suggestions as to why they choose their friends and what makes them a good friend. We all agree that friends are a huge part of our community and bring us huge amounts of happiness.
Alfa Romeo have settled in amazingly well and are able to follow our routines. It is lovely to see how engaged they all are with their learning and their willingness to participate.
Week ending 1st October 2021
Wow! What superstars Alfa Romeo have been this week! They have worked their little socks off and are certainly ready for the weekend.
The children in FS2 have been learning the sounds 'i' and 'n' and enjoyed sorting objects into hoops showing the correct initial sound, including all of the sounds covered so far. They have tried hard with the formation of these letters and we will continue to focus on this over the coming weeks. The red words I, the, you and your are becoming more familiar to the children and they are beginning to read them with some confidence.
In phonics for FS1 the children have enjoyed making up their own words to familiar songs, based around our theme of the week which has been firefighters. They loved adding musical instrument accompaniments to hold a steady beat. They have also been playing lots of listening games, listening to sounds and guessing which animal/vehicles made the noise.
The children had fun ordering different sized fire engines from small to big and then big to small. Finding numbered flames in the sand area was definitely a firm favourite. Once the children had found a flame, they identified the number and counted the correct amount of counters from the sand to match the value. They have also been impressing us with their cutting skills as they been busy cutting out 2D shapes and describing the properties.
The children have loved our firefighter week, learning about the roles and responsibilities of the firefighter. In PE the children pretended to carry out a fire rescue, crawling under and rolling past objects and manoeuvring within small spaces. They enjoyed creating their own fire engines, using 2D shapes. We had lots of discussions about the properties and names of the shapes.
Next week we will be looking at the role of farmers within our community, with a focus on harvest.
Week ending 8th September 2021
We have had a fabulous week in Alfa Romeo learning all about the role of farmers in our community and exploring harvest time. The children have been engaged in their learning and enthusiastic about the challenges that they have completed. We are very proud of how well the children of Alfa Romeo focus on tasks and ask relevant questions.
In phonics, the children have been learning all about the letter sounds 'p' and 'g', how they are formed when writing, words that begin with those sounds and also words that end with those sounds. The children are word building well using all of the sounds we have been learning since the beginning of term. They are beginning to read the red words well, on sight.
The children have loved lots of number songs with actions this week, we definitely have some real groovers!! They have been practising counting objects to 20 and finding the correct number to match. The children have weighed harvest objects using weighing scales and sorted the vegetables into groups of 'heavy' and 'light'. A game that was enjoyed by all was recognising a number card and then searching in the environment for a set of objects matching their number card.
The topic activities have been a real hit this week, the children have been harvesting carrots from the soil, scrubbing the carrots in the water tray, digging numbers out of the sand with the tractors and counting the correct amount of pebbles to match the numbers that they have found! They enjoyed making a hearty, healthy farmer's lunch in the role play including vegetables and fruit. We discussed with the children the difference between farming a long time ago and farming now. Sorting images into sets of old and new led to some wonderful discussions!
Alfa Romeo have had some wonderful sheds delivered this week which have been turned into two wonderful and interactive learning areas, which the children absolutely love. They really add fun into our outdoor area!
Next week we will be looking at the role of medical professionals within our community.
Week ending 15th September 2021
The children have loved a week based on medical professionals in our community. We looked at the different roles and focused on the importance of good teamwork. They had lots of fun role playing these professions and exploring different medical equipment in our role play area.
The children enjoyed labelling body parts, by saying each part aloud, listening hard for the initial and end sound as they spoke, then searching for the correct label. They wrote a sentence beginning with the phrase 'I go to the Doctor when…'. All of the children were able to tell us why they go to the Doctor and the FS2 children wrote the end of their sentence, using our speed sound chart to help them with their letter formation.
In phonics, the FS2 children have been learning the letter sounds 'o' and 'c'. They are building on all of the sounds learned this half term and are beginning to word build and blend with these sounds. There has been lots of writing of, consonant-vowel-consonant words (CVC words) on whiteboards, we are really pleased with how they are progressing with this. We have been writing sentences on our interactive whiteboard using the sounds and the red words being taught and the children have been starting to read these together.
In maths this week, the children have been ordering numbers 0-20 on plasters, looking at the formation of each number and using a number line to support their ordering, when needed. They were looking again at 2D shapes, with images of medical staff inside, discussing the properties of each shape and then cutting around them. The children are remembering to always turn the paper as they cut, and cut away from themselves. Their cutting skills have improved so much over the last few weeks, we are very proud of them all! We have also had a focus on the number 12 as this seems to be a number that quite of our children are getting stuck with recognising. They have also practised writing this in glitter, sand and the Jelly Baff. In the sand there were images of body parts, which the children had to search for, count and find the correct numeral to match.
Some of our topic activities have included, putting together a skeleton correctly, discussing the names of some of the bones and their functions. The children loved being drawn around and having the chance to place some of their major organs onto this drawing, in the right place and discussing their jobs within the body! The children looked at x-rays and had a go at creating their own images of these in flour with cotton buds for the bones. They also enjoyed singing 'Miss Polly had a Dolly' and 'Dr Foster', practising holding a steady beat with a musical instrument, whilst singing. We all agree however, that their favourite activity has to be searching around in the blood (red Jelly Baff) to find the model organs. We will definitely be using the Jelly Baff again as they enjoyed it so much!
Open afternoon
Please use the link below to access all of the information discussed during the open afternoon.
Topic Webs:
Autumn term 1.2 2021